Excited to have the new CD "Alone or Not" by Chris Blondal out. It features Chris Blondal on drums and compositions as well as Vardan Ovsepian-acoustic piano, Brad Rabuchin-guitar, elec sitar & elec bass, Edwin Livingston-acoustic bass. For the most part, I provided the "electric" contrast to the acoustic instruments of the other 3 musicians so I had a lot of fun using the elec sitar, and various effects and sounds to shake things up a bit. The bulk of the recording was tracked live during a one day session at Paul Tavenner's studio. And then a few shorter tracks were pieced together around some drum solos/moods that Chris laid down at his home studio. I'm a big fan of recording "live" as much as possible, with all of the players present and interacting, and this record reinforced that belief. It was particularly fun to record with Vardan on acoustic Grand Piano as I don't get a chanced to do that very often.
Chris created some real interesting compositions that are very textural and there's some great playing by Chris, Vardan and Edwin throughout. There's also a cool version of the David Bowie tune "Space Oddity"  Here's a Video with excerpts from the live tracking session: Video You can find info about purchasing the CD hard copy or digital version at the store link on my website here: Alone or Not-Chris Blondal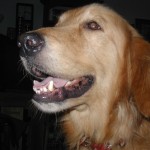 Over a Long professional career Brad has developed the ability to function at a high level in a variety of styles, equally comfortable whether it's Jazz, Blues, Rock, Fusion or world music Brad spent 5 years and toured 6 continents as the last guitarist with Ray Charles . Some of the Brads' other credits include: Bonnie Rait, Roy Hardgrove, Louie Bellson, Pat Martino, Steve Turre, Al Kooper, Steve Wonder, Buddy Miles, Lean-to, Diane Shurr, David "Fathead" Newman, Willie Nelson & Tom Jones. Brad Rabuchin now splits time between leading his own band, a successful career as a sideman and teaching at LAMA & MI.