I will be in Japan, the Tokyo area from Oct 13-25, Doing some gigs and also a few lessons, Contact me through facebook messenger or bradrabuchin@ gmail for more info.
レイチャールズバンドで活躍したBrad Rabuchin氏16年ぶりの来日が決定。 チケットは7月から先行予約開始となります。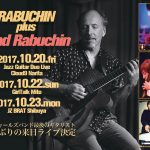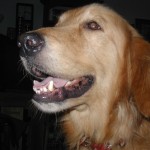 Over a Long professional career Brad has developed the ability to function at a high level in a variety of styles, equally comfortable whether it's Jazz, Blues, Rock, Fusion or world music Brad spent 5 years and toured 6 continents as the last guitarist with Ray Charles . Some of the Brads' other credits include: Bonnie Rait, Roy Hardgrove, Louie Bellson, Pat Martino, Steve Turre, Al Kooper, Steve Wonder, Buddy Miles, Lean-to, Diane Shurr, David "Fathead" Newman, Willie Nelson & Tom Jones. Brad Rabuchin now splits time between leading his own band, a successful career as a sideman and teaching at LAMA & MI.